Home raised pups make the best pets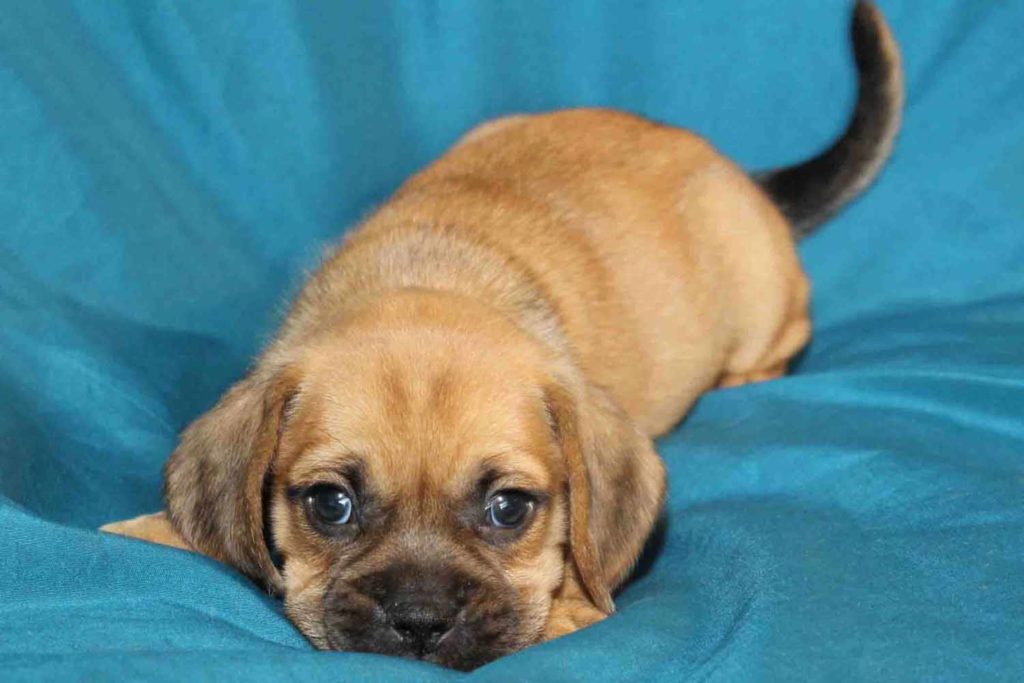 PuggleBaby.com is the official website for our puggle breeding program. We are not a puppy mill. We are not a broker. We only offer Puggle puppies that have been raised here in our home by us using our own AKC registered Pugs and Beagles.
We are located in Central Kentucky, between Louisville and Bowling Green, and about two hours north of Nashville, TN. Don't worry if you don't live near us, we have options for delivering a puppy to you (although, we do not cargo ship) People looking for a breeder of Puggles in Florida have come to us for many years, as well as people looking for puggles for sale in Nashville, and puggles in New York and New Jersey. We can always find a way for you to safely get your puppy.
If you choose to buy a puggle puppy online through PuggleBaby.com, we will contact you quickly. As your puggle puppy locator in Michigan, we are committed to making your puggle puppy buying experience a truly rewarding one.
Our puppies (both boxers and puggles)have found great homes in many states other than Michigan such as: Alaska, Arizona, Arkansas, California, Colorado, Connecticut, Colorado, Florida, Indiana, Illinois, Massachusets, Michigan, Minnesota, Missouri, Mississippi, New Hampshire, New Jersey, New Mexico, Nevada, New York, North Dakota, Ohio, Pennsylvania, Utah, Texas, Washington, Washington DC, and even one in Puerto Rico! Some of our Puggle puppies have even found new homes in Winnipeg, Ontario, and Calgary, Canada. For people looking for a puggle breeder in New York, the puggle puppy will be shipped in the hands of our VIP shipper.
We have been a reputable puggle breeder for 10 years now, and have been a boxer breeder for almost 20 years. We exclusively provide home raised puggle puppies, meaning that we keep all of the puppies in our kitchen, letting them out eight or more times per day in order to 'pre crate-train' your puppy for you. A couple of benefits that result from this very laborious and time-consuming practice are puggle puppies that understand the idea of 'going potty' outside, and not where they eat/sleep, and a puggle puppy that is very well socialized.
Puggle breeders with thirty or more dogs absolutely cannot do this. A puggle puppy coming from larger breeders most certainly will be raised in a small cage with automatic feeders/water supply, and possibly automatic cleaning. Therefore, this puppy is interacted with only every few days, if not only once a week, and that is only to clean the cage. These puppies are difficult, if not impossible to house train, because they go potty right where they eat and sleep. In addition, they will be extremely untrustworthy of people, and take much longer to socialize than a home-raised puppy. Raising our Puggles in the house exposes them to the hustle and bustle of a household, as well as a cat, a bunch of other dogs, and even a couple of ferrets!
Good luck in finding your new puggle family member. Please feel free to read further in our site, we have taken a lot of time to educate buyers about pocket puggles, shipping a puppy, puppy pricing, microchipping, and much more.